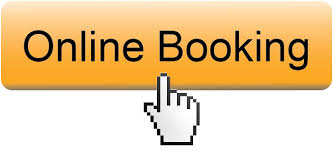 Worcester Chiropractic Centre
First visit:
Initial consultation
The purpose of your first visit is to discuss your problem, for the chiropractor to find the underlying cause of your problem and determine whether chiropractic treatment would be able to help.
The chiropractor will take a full case history, previous health history, and conduct a thorough neurological, orthopaedic and chiropractic specific examination.
If you are taking any medications, it is useful if you can bring a list of these with you.
Depending on your condition, X-rays or MRI scans may be necessary to help analyse and diagnose conditions that may require a different form of treatment. This only occurs on rare occasions and everything will be fully explained beforehand.
Report of findings
This may occur during your initial consultation or on a separate occasion once x-rays or further tests have been completed.By this time, your chiropractor will have assessed your findings and discuss with you a detailed explanation of what the problem is, and what the best course of action available to you.
An individually tailored plan of care will then be recommended to you.
1st Treatment:
This usually occurs during your first appointment and will involve a combination of specific adjustment, mobilizations, soft tissue techniques and acupuncture to the spine, joints and muscles in order to help restore normal function, relax muscles, remove strain from ligaments, improve the efficiency of the nervous system and thus relieving pain.
How many treatments will I need?
The number of treatments you will need depends on the type of condition being treated, how severe it is and how long you have had it for. Different people also heal at different rates. Your individual requirements will be discussed during your initial consultation so you will have some idea of the number of treatments required thereafter.
Are there any risks involved in chiropractic treatment?
Treatment from a chiropractor has far fewer risks than many other treatments. Serious side effects are extremely uncommon.
Research shows that chiropractic is one of the safest and most effective forms of treatment available. Your chiropractor will, of course, be happy to discuss all your concerns regarding treatment.
Call your Worcester chiropractor on 01905 560084 for further information.